Diamond Pilates @ Serenity Barn
Through studying for several months on Claire Mockridge's Your Pelvic Matters course Diane brought this information into a new course of evening classes in Southam in Spring 2017. Diane has now increased this knowledge with a new course "Diamond Pilates" which brings the advantages of the previous course and extends it to include how working the muscles above and below the pelvic floor can help Men too.
This course is a very different approach to rehabilitating the pelvic floor - with a very different result. It's less about the pelvic floor and more about the muscles that feed into the pelvis, stack up on top of it, and hang below it.
The course also covers how alignment, breathing and posture affect the function of your pelvic floor and the connected muscles.
The way we sit and stand affects not only our posture but also our walking and the muscles in the whole body.
These exercises complement Pilates and this is why Pilates with Diane Your Pelvic Matters & Pilates Courses in Southam will help not only those with Pelvic Floor Dysfunction but those who wish to become more flexible, fitter, breathe more efficiently and have a stronger core.
This course is now being re-branded to Diamond Pilates with Diane and moving venues. From April 2019 (after Easter) it will be held at
The Serenity Barn at Bascote from 6pm to 7pm on Tuesdays & Thursdays.
Cost: £65 for 6 weeks & £75 for 7 weeks
Payable termly in advance
All these benefits are felt by not only coming to the classes but by over time implementing what you learn into your daily life. The classes are suitable for all ages and both men and women. They are particularly beneficial to new mums, ladies and men over 40 and those who have been diagnosed with pelvic floor dysfunction or have suffered a prolapse and have been discharged by their physiotherapist or midwife.
During the course – 6 or 7 week blocks – Diane can also provide exercise sheets and further advice on daily practice. It is advised that at least 3 blocks of the course are completed to get the full benefit.
To get the most benefit for all the exercises and the Pilates element of the classes they are limited to 6 clients per class.
Diane is also available for 121 classes covering the Diamond Pilates & Your Pelvic Matters course
121's - £95 for 4 sessions (New Clients)

4 x 30 minute sessions
fortnightly with worksheets of exercises to practise at home
email advice between sessions if necessary.
121 Your Pelvic Matters/Diamond Pilates sessions are available to Current Class Clients & 121 Clients
Cost for current Clients £70 for 2 x 45 minute sessions
Or £140 for 4 x 3/4 hour sessions.
"Your Pelvic Matters" is a course taught to Fitness Professionals & Physiotherapists by Claire Mockeridge - Ante & Post-Natal Fitness Expert
"Diamond Pilates" is a course taught to Fitness Professionals by Cherry Baker (Pilates & Fitness Professional) and Tracey Gjertsen (Physiotherapist, Pilates Instructor & Personal Trainer)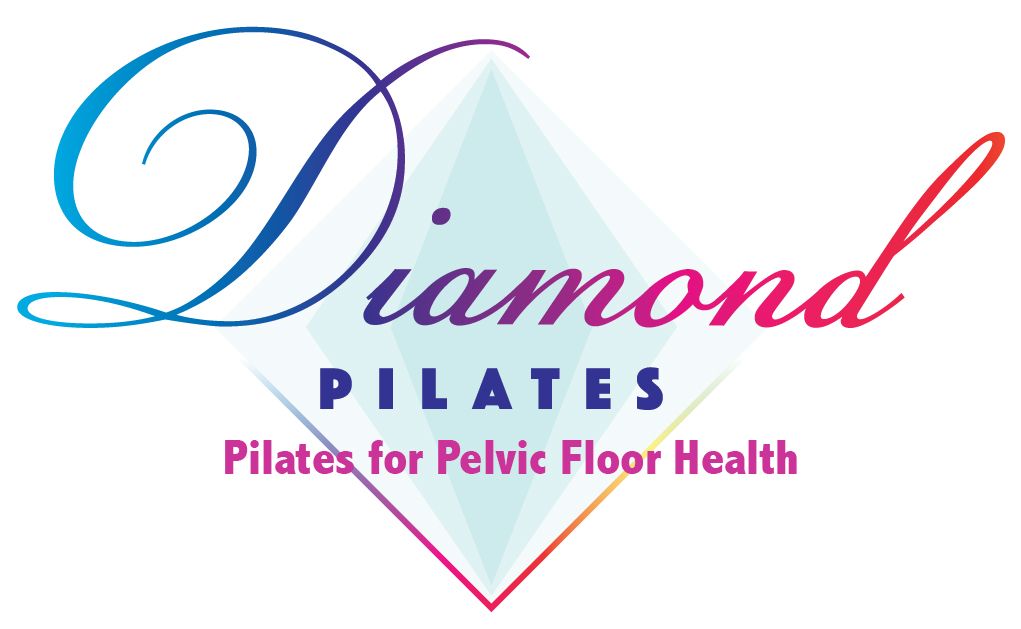 What my Clients say:
Averill had eight 121's last summer and then joined the Your Pelvic Matters class afterwards. She has been coming regularly since.
"I am enjoying your class and apart from my arm becoming stronger I can really feel the effects on my body in a very positive way"
Averill - April 2018
"I have attended Diane's Pilates class at the Graham Adams Centre since the Spring. Diane is excellent in her tuition, being a small class of about six she is able to give individual attention.
Diane's instruction is concise and consistent, but the overall atmosphere is one of peace and calm.
You come away from her classes feeling so much better than when you arrived!
Christine - October 2017